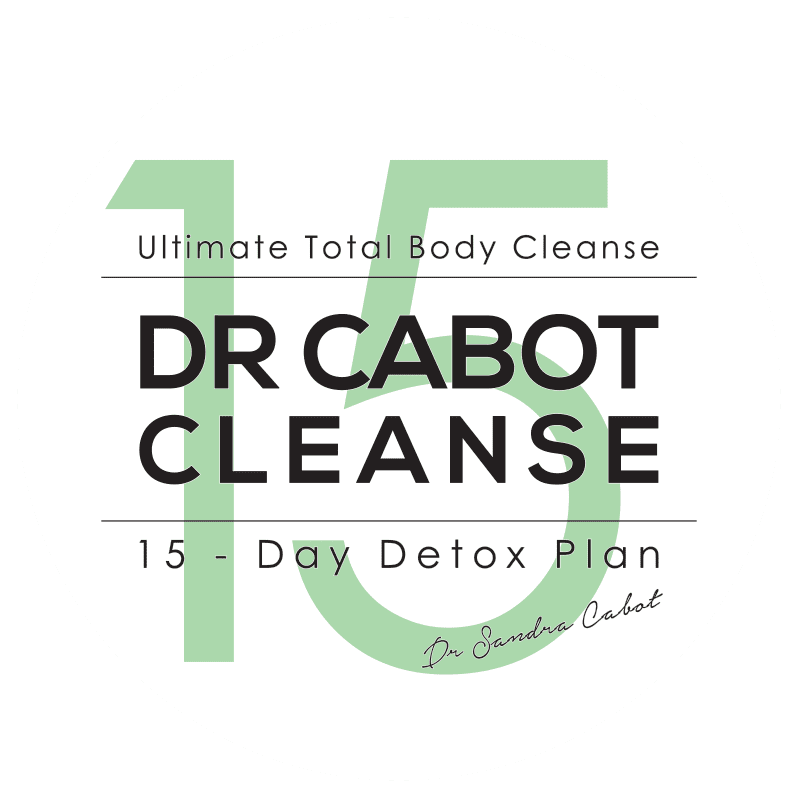 The Dr Cabot Cleanse is a 15-day detox plan that will help you regain control of your health. The program was designed by Dr Sandra Cabot and her medical team to restore gut and liver health and reduce inflammation and acidity in the body. This detox program improves the health of your cells and strengthens the immune system.
Dr Cabot has hand-picked every ingredient in the Dr Cabot Cleanse products; she has gone to great lengths to ensure the products are of the highest quality. The Dr Cabot Cleanse provides an easy detox program comprising 3 products to take daily plus a meal plan complete with recipes.
BUY YOURS NOW
For more information about Dr Cabot Cleanse contact our Health Advisory Team on either one of the two options below.
Our Health Advisory Team is there to help you from 9.00am – 5.00pm Monday to Friday … Sydney Australia time.
02 4655 8855
Not the phone call type of person?
That is ok, you can email us at contact@drcabotcleanse.com
Please allow up to 24 hours for a response.