Coconut Cacao Bliss Balls
Makes approximately 8 balls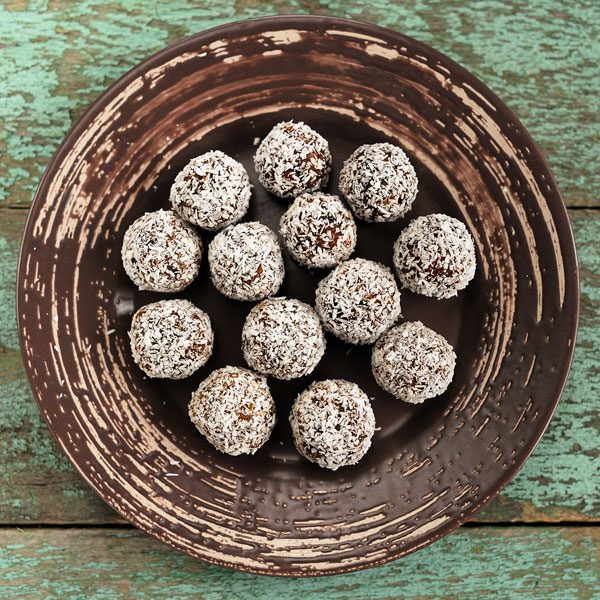 Ingredients
6 medjool dates, pitted
¼ cup almond butter
½ cup cashews
2 tbsp coconut oil
¼ cup cacao powder
2 tbsp goji berries
Pinch sea salt
½ cup desiccated coconut
1 tbsp chia seeds
Method
Blend cashews, cacao, salt, chia seeds and half of the desiccated coconut in a food processor or blender.
Add the dates, almond butter, coconut oil and goji berries and blend until well combined.
Roll mixture into small balls and then roll in the remaining coconut to coat.
Store in an airtight container in the fridge.
Enjoy 1-2 balls as a snack.