Blueberry Protein Pancakes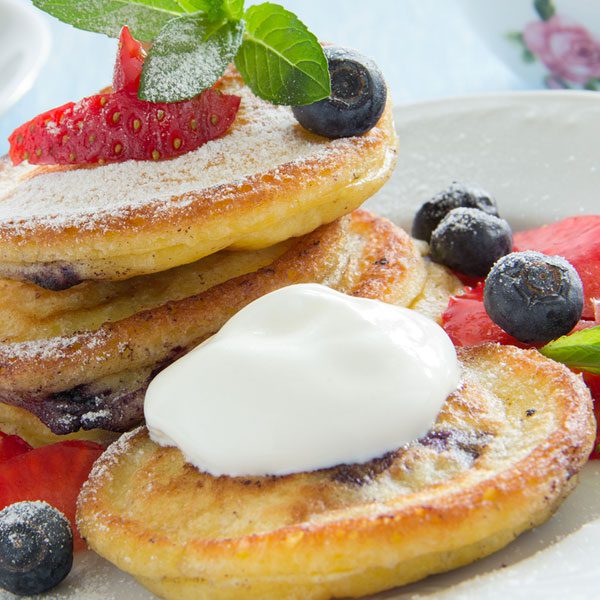 Ingredients
2 tbsp protein powder
¼ cup almond meal or buckwheat flour
2 eggs, whisked
¼ cup blueberries
1 tbsp chia seeds
1 tbsp milk of choice
1 tbsp honey
2 tbsp olive or coconut oil (for frying)
Method
Mix the ingredients together to form a thick batter.
Heat oil in a frying pan on medium heat and spoon mixture into the pan. Heat until browned on the bottom, flip and leave for 1-2 minutes or until cooked through.
Serve by themselves or topped with natural yoghurt and fruit.