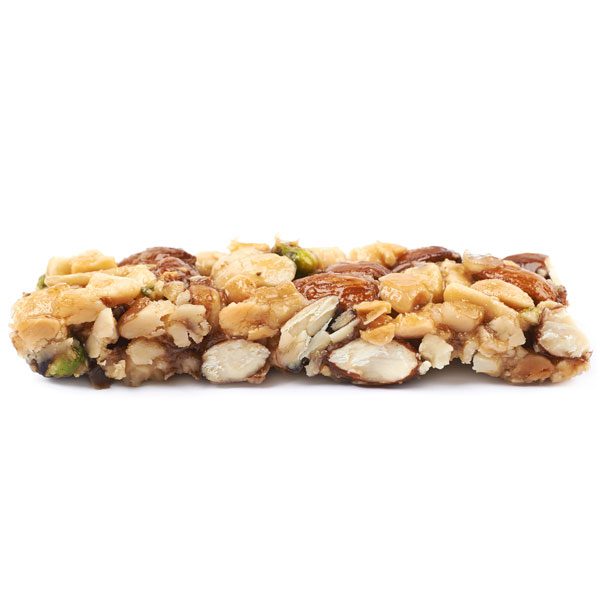 Ingredients
1 cup chopped nuts (walnuts, cashews, almonds, brazil nuts)
¼ cup almond butter
½ cup desiccated coconut
1 tsp cinnamon
2 tbsp chia seeds
2 tbsp honey
2 tbsp coconut oil
Method
Preheat oven to 180°C and line a small slice tray.
In a large bowl, mix all ingredients until well combined.
Press the mixture evenly into the slice tray and bake for 10-15 minutes or until golden brown.
Allow to cool and cut into squares or rectangles.
Tip
Double mixture and store in an airtight container for up to 2 weeks.