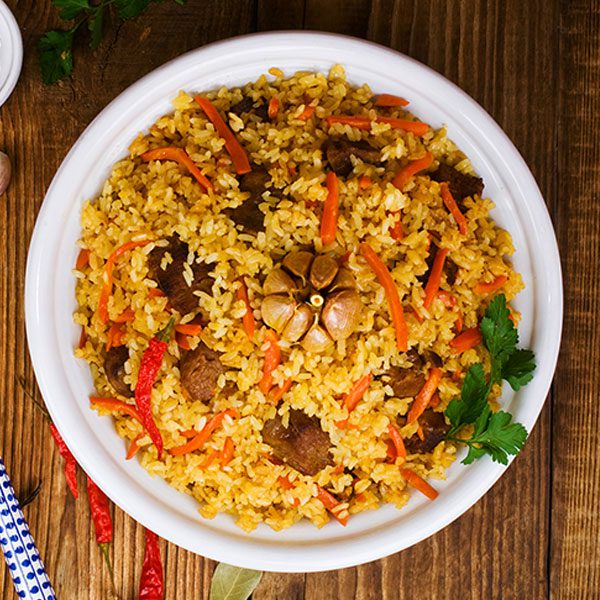 Ingredients
1 ½ cups basmati or brown rice
1 tbsp extra virgin olive oil
1-inch fresh ginger, peeled and grated
2 tsp mild curry powder
1 tsp cumin
1 tsp coriander, fresh or dried
300g lamb, roasted and chopped
2 red capsicums, deseeded and chopped
2 garlic cloves, minced
¼ cup dried apricot, chopped
1 tbsp fresh coriander, coarsely chopped + extra for garnish
Dollop of natural or Greek yoghurt to serve
Method
Heat oil in a large saucepan over moderate heat. Add ginger, curry powder and spices, cook and stir for 30 seconds or until fragrant.
Add rice and 2.5 cups of water and bring to a boil, stirring occasionally. Reduce heat and simmer, covered, for 12-15 minutes or until water is absorbed. Remove from heat, let cool for 5 minutes (with lid on).
Return pan to low heat. Add lamb, capsicums, garlic, apricots and coriander. Stir until lamb is heated. Top with coriander and yoghurt and serve.