Scrambled Lemon and Herb Tofu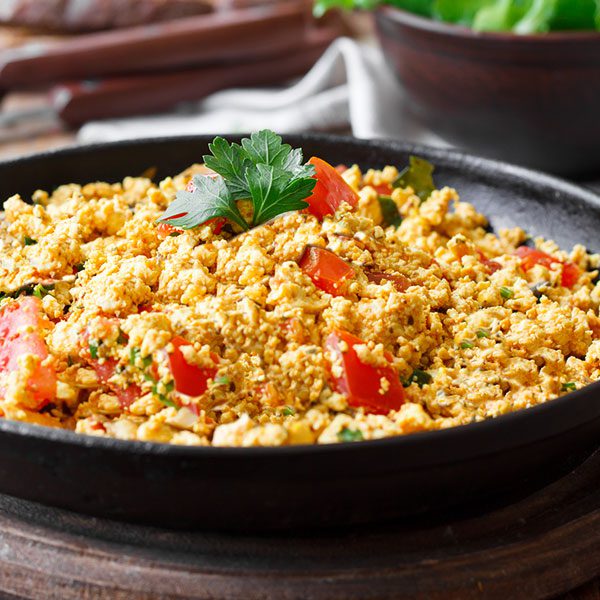 Ingredients
125g firm organic tofu
½ lemon, juiced
4 tbsp fresh herbs (parsley, basil)
½ onion, peeled and diced
1 clove garlic, crushed
½ tbsp turmeric
Sea salt and pepper to taste
1 tomato, diced
1 tbsp olive oil
Method
Crumble the tofu and mix with lemon juice, herbs, garlic, turmeric and salt and pepper.
Heat oil in a pan on medium heat and fry the onion until browned.
Add tofu and tomato to the pan, and stir regularly for a few minutes, or until slightly browned.
Serve and enjoy!