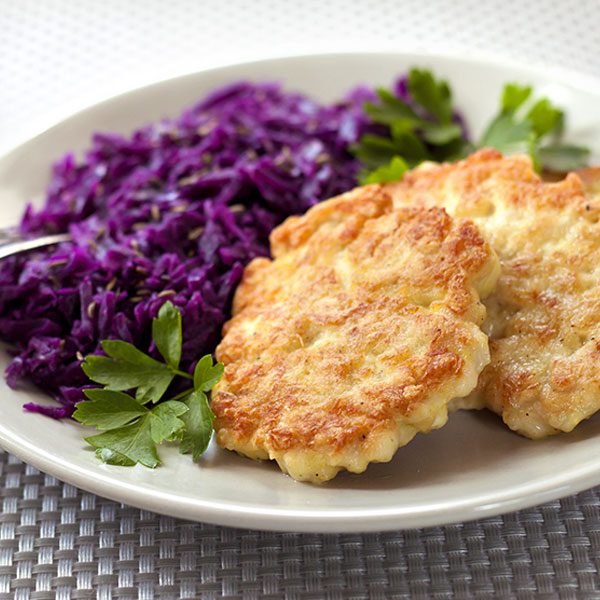 Ingredients
200g cabbage, shredded
3 spring onions, sliced
2 tbsp chia seeds
1 clove garlic, crushed
1 tbsp coconut or buckwheat flour
3 eggs
1 tbsp tamari sauce
Pepper and chilli for seasoning
1 tbsp olive oil
Method
Whisk the eggs and tamari together, and stir through the rest of the ingredients (except the oil) to form a batter.
Heat the oil in a pan on medium heat and pour about ¾ cup of mixture into the pan and flatten with spatula.
Cook for about 3 minutes on each side, or until well browned. Repeat process with remaining batter.
Serve with a side salad.