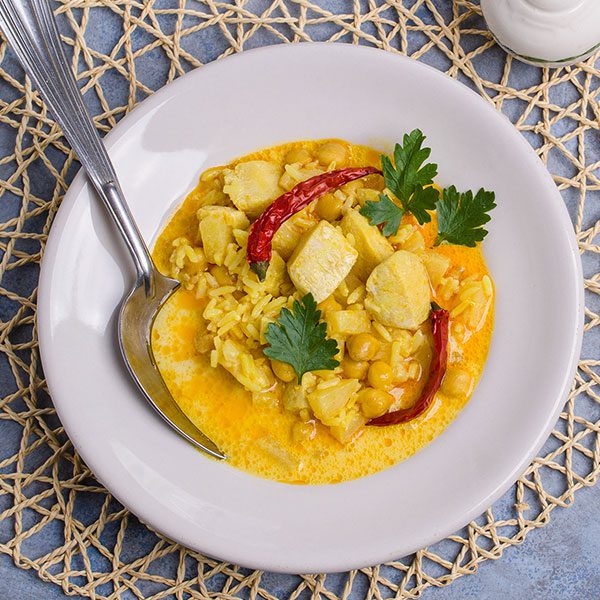 Ingredients
1 tbsp extra virgin olive oil
400mL can coconut milk
2 tbsp red curry paste
400g can chickpeas, rinsed and drained
½ tbsp corn starch dissolved in 2 tbsp. cold water
1 small onion
1 garlic clove
Chilli (optional)
2 potatoes, diced
1.5 cups rice, cooked (brown or basmati)
Method
Saute onion/garlic if you're using it in the olive oil. After a few minutes, add coconut milk and diced potatoes and let simmer for 5-8 minutes.
Add curry paste to pan and whisk it until it combines with coconut milk. Add chickpeas.
Bring to a slight boil and add corn starch. Boil for about a minute, then reduce heat and let cool slightly. Sauce will thicken as mixture cools.
Serve straightaway with approx. ½ cup of rice per person.