Grilled Chicken With Salad and Tzatziki Dressing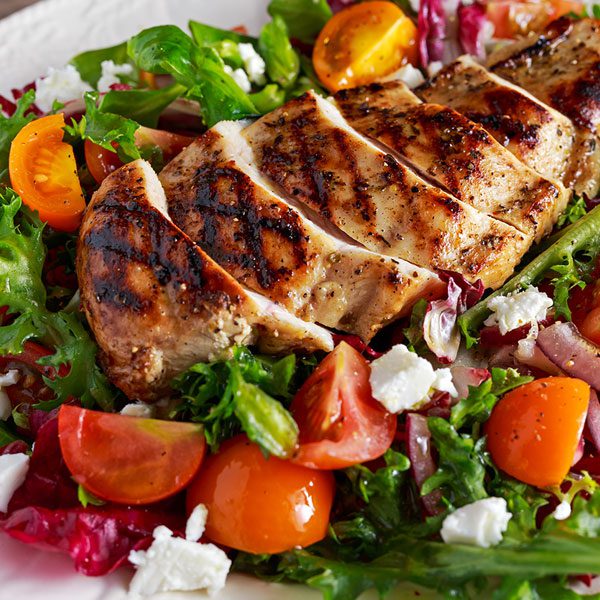 Ingredients
Chicken:
450g skinless chicken breasts
2 garlic cloves, minced
1 lemon, juice and zest
¼ cup olive oil
1 tsp. oregano, fresh or dried
Sea salt and cracked black pepper to taste
Salad:
2 cups rocket
2 tomatoes, sliced
¼ cup Danish fetta, crumbled
¼ cup tzatziki sauce (optional)
Method
Marinate the chicken in its listed ingredients in the fridge for 30 minutes to overnight.
Grill the chicken over medium-high heat until cooked, about 2-4 minutes each side.
For the salad, simply assemble, and portion into 4 bowls. Top with chicken and serve!