Quinoa, Chicken and Avocado Salad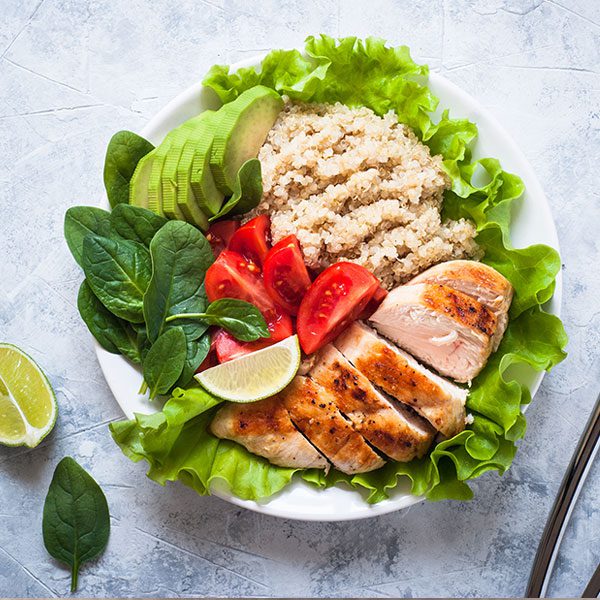 Ingredients
2 tbsp fresh parsley
2 tbsp fresh mint
1/3 cup fresh lemon juice
1 tsbp olive oil + 1 tbsp. olive oil
1 lime
500g skinless chicken tenderloins or thigh fillets
½ cup quinoa, rinsed and drained
1 cup water
2 Roma tomatoes, quartered
250g baby spinach leaves
2 cups lettuce
1 avocado, quartered
Freshly ground black pepper to taste
Method
Whisk together parsley, mint, lemon juice and oil; season to taste. Pour half of the dressing over the chicken and allow to marinate while cooking quinoa. Reserve remaining dressing for salad.
Boil quinoa in water for 12 to 15 minutes until water is absorbed and set aside to cool.
Add chicken and oil to large pan, set to high heat and cook until tender.
Slice chicken and place on plate with remaining ingredients and dressing. Serve.