Mexican Style Quinoa Salad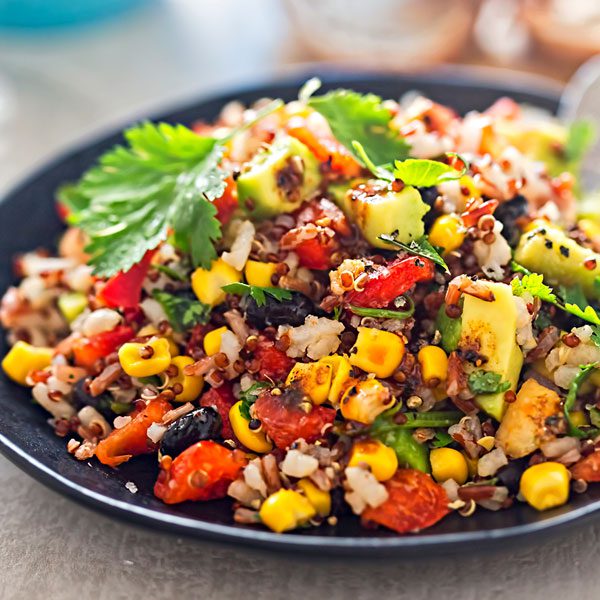 Ingredients
1 cup quinoa
425g mixed beans
1 cup salsa
1 cup corn kernels
1 tsp chilli powder or fresh chilli
1 avocado, peeled and diced
½ red capsicum, diced
Sea salt and cracked black pepper to taste
Method
Add 2 cups of water and quinoa to medium pot and bring to boil over medium-high heat. Reduce to a simmer, cover and cook until most moisture is absorbed (12-15 minutes). Turn off heat and set aside.
Add mixed beans, salsa, red capsicum, corn and chilli to cooked quinoa, adding salt and pepper to taste. Toss to combine. Lastly add diced avocado and toss gently.
Add salad to a plate, and it is ready to eat! This salad can also be enjoyed cold.