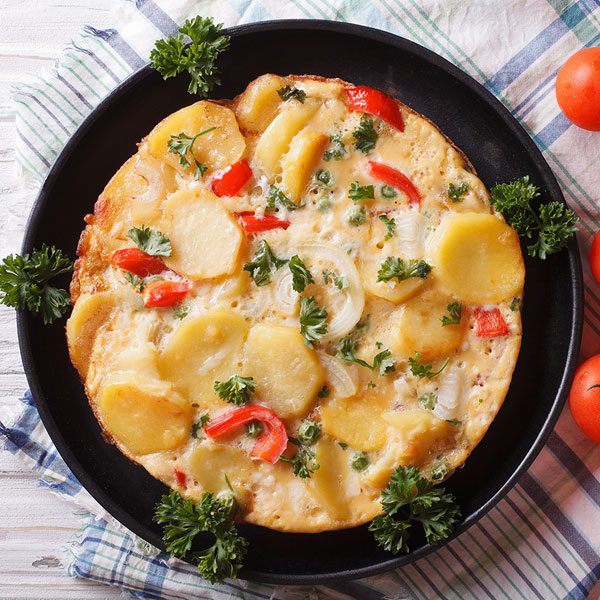 Ingredients
1 tsp olive oil
1 red capsicum, halved, with seeds removed and thinly sliced
1 yellow capsicum, halved, with seeds removed and thinly sliced
2 Roma tomatoes, chopped
1 large onion, finely sliced
400g new potatoes, peeled, washed and sliced
6 eggs, beaten
Sea salt and cracked black pepper to taste
1 tsp thyme
Small handful of fresh chives, chopped
Pinch of paprika
Method
Place a non-stick frying pan over medium-high heat and add oil. Add capsicums and onion, stir-frying for 6-7 minutes or until softened. Add potatoes, turning to low heat.
Preheat grill to high. Pour eggs over the vegetables in the frying pan. Season to taste, topping with thyme, paprika and chives, cooking for 5 minutes.
Put pan under grill for 1-2 minutes until omelette is set and golden.
Cut into wedges and serve with fresh tomato and salad.