Sweet Potato and Kale Frittata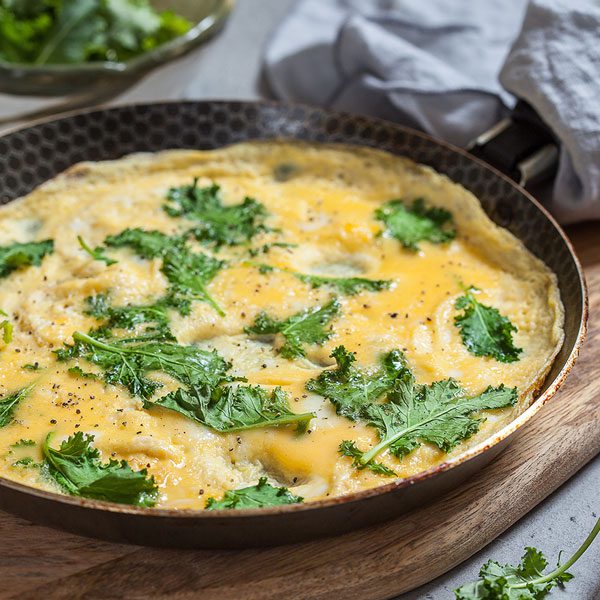 Ingredients
6 large free-range or organic eggs
Himalayan salt and freshly ground black pepper to taste
2 cups sweet potatoes, peeled and chopped
2 tbsp extra virgin olive oil
2 cups firmly packed kale, chopped
½ small red onion, thinly sliced
2 garlic cloves, minced
85g fresh ricotta
Method
Preheat oven to 180ºC. Whisk eggs with salt and pepper.
Sauté sweet potatoes in 1 tbsp. oil in an ovenproof saucepan over medium heat for 8-10 minutes or until potatoes are tender and golden; remove and keep warm.
Sauté kale, onion and garlic in remaining oil for 3-4 minutes or until kale is wilted and tender. Stir in potatoes. Pour egg mixture over vegetables and cook for 3 more minutes. Sprinkle egg mixture with ricotta.
Transfer pan to oven and bake at 180 degrees Celsius for 10-14 minutes or until set. Serve and enjoy!