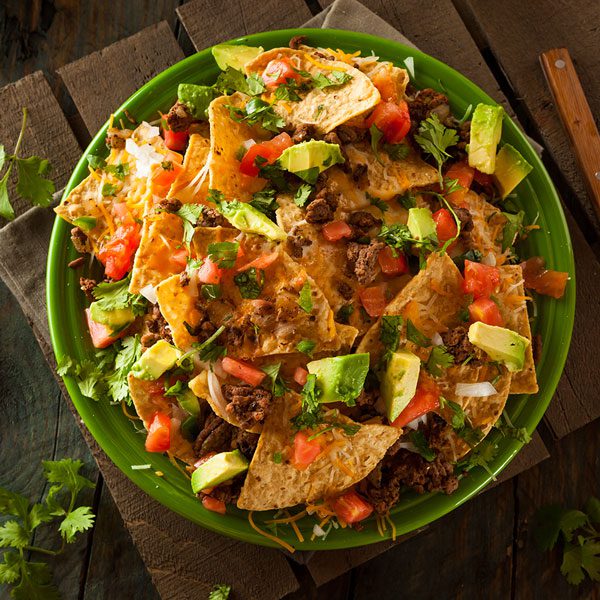 Ingredients
230g packet of organic corn chips
400g can mixed beans
¾ cup mozzarella cheese, grated
2 squashes, grated
1 tsp cumin
2 medium zucchinis, grated
1 large Roma tomato, diced
2 medium carrots, grated
1 avocado, diced
Dollop of sour cream (optional)
Fresh coriander to serve (optional)
Method
In saucepan over low to medium heat, toss beans through with cumin for approx. 4 minutes. Turn off heat and set aside.
In two bowls, place desired amount of corn chips topping with desired amount of beans, squash, zucchini, tomato and carrots. Sprinkle with cheese and place under grill for approx. 5 minutes or until cheese has melted.
Top with avocado and sour cream and coriander as desired. Serve and eat!