Tomato, Bocconcini and Quinoa Salad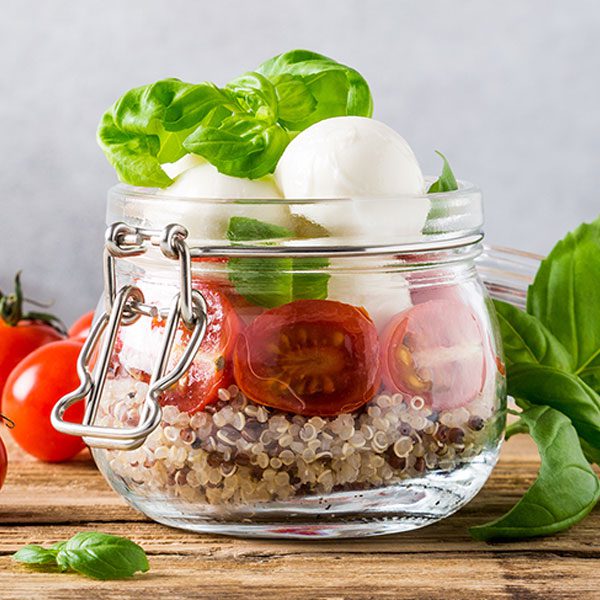 Ingredients
¾ cup quinoa
2 garlic cloves, crushed
3 tbsp olive oil
1 cup cherry tomatoes
1½ red onions, diced
½ cup fresh basil, chopped
1½ cups water
¼ cup ground flax seed
70g baby bocconcini
1 cup mushrooms, diced
1 tbsp sea salt
1 tbsp paprika
Method
Place the oil in a saucepan on medium heat and cook the garlic and onion until browned. Add the mushrooms, stirring until soft.
Add the quinoa, water, sea salt and paprika in the pot and bring to a boil. Reduce to a simmer and cook for about 10 minutes, or until the water has been absorbed.
Mix the flaxseed through the quinoa and split between two bowls or jars.
Top with mozzarella, cherry tomatoes and fresh basil leaves.
Optional: Place under the grill to melt the mozzarella.